In today's digital age, having a robust online presence is vital for the success of small businesses. Establishing a strong digital footprint enables them to reach a wider audience, build brand recognition, and stay competitive in the market. Let's delve into effective strategies that small businesses loan can employ to strengthen their online presence, with a focus on utilizing small business loans and advanced finance options to fuel their digital growth.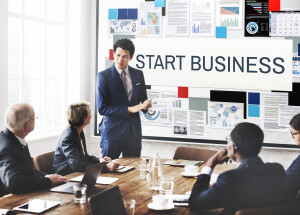 Create a Professional Website:
A well-designed website serves as the virtual storefront of a small business. Invest in a professional website that reflects the brand's identity, showcases products or services, and provides valuable information to visitors. Consider using small business loans or exploring advanced finance options to fund the development of a visually appealing and user-friendly website. Having a dedicated website not only improves credibility but also allows businesses to incorporate e-commerce functionalities, facilitating online sales and expanding customer reach.
Invest in Search Engine Optimization (SEO):
SEO is critical for improving a website's visibility in search engine results. Conduct keyword research to identify relevant terms potential customers use to find products or services like yours. Optimize website content, meta tags, and descriptions to rank higher in search results. Consider utilizing business loans to hire an experienced SEO specialist for better results. As your website climbs the search engine rankings, organic traffic increases, leading to more leads and conversions.
Utilize Social Media Marketing:
Social media platforms offer an excellent opportunity for small businesses to engage with their target audience and promote products or services. Create and maintain active profiles on platforms relevant to your niche. Develop a content strategy that resonates with your audience and includes valuable information, visually appealing images, and engaging videos. Consider allocating part of the advanced finance options to social media marketing campaigns for increased brand exposure and lead generation. Social media engagement fosters brand loyalty, encourages customer feedback, and facilitates viral marketing through shares and retweets.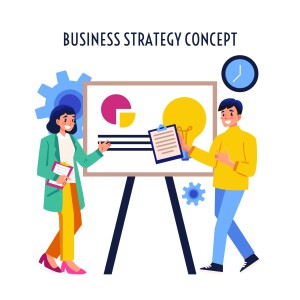 Content Marketing for Added Value:
Produce valuable content, such as blog posts, videos, and infographics, that addresses your audience's pain points and interests. Share this content across various channels to establish authority in your industry and attract potential customers. Small business loans and Merchant Cash Advances can be used to invest in content creation and distribution efforts. Additionally, consider collaborating with influencers or industry experts to amplify your content's reach and credibility. Consistent and informative content builds trust with your audience, positioning your brand as a reliable source of information.
Leverage Online Advertising:
Online advertising, such as Google Ads and social media ads, allows businesses to target specific demographics and interests. Allocate a portion of the advanced finance options to online advertising campaigns to drive traffic to your website and generate leads. Experiment with different ad formats and A/B test creatives to optimize your ad campaigns. By utilizing targeted ads, businesses can reach potential customers at different stages of the buying journey, increasing the likelihood of conversions.
Implement Local SEO for Businesses:
If for e.g your small business operates in Utah, prioritize local SEO strategies.
Create a Google My Business listing with accurate business information and encourage customers to leave reviews. Local SEO helps businesses appear in local search results, making it easier for potential customers in Utah to find and connect with your business. Moreover, consider partnering with local influencers or participating in community events to raise brand awareness and foster a strong local presence.
Monitor Online Reputation:
Maintaining a positive online reputation is crucial for building trust with customers. Monitor online reviews and respond promptly and professionally to both positive and negative feedback. Allocating resources from small business loans for online reputation management can safeguard your brand's image. A positive online reputation not only attracts new customers but also encourages repeat business and referrals.
In Conclusion, Building a strong online presence is a powerful tool for small businesses to thrive in today's digital landscape. By leveraging small business loans, advanced finance options, and merchant cash advances entrepreneurs can invest in key strategies like creating a professional website, utilizing SEO and social media marketing, engaging in content marketing, and implementing online advertising. These strategies not only enhance their online visibility but also contribute to long-term growth and success. As small businesses adapt to the digital era, prioritizing their online presence will position them for sustained competitiveness and expanded market reach, enabling them to connect with a broader audience and foster brand loyalty.
Posted in Blog, Uncategorized